BuketLand - flower shop in Kiev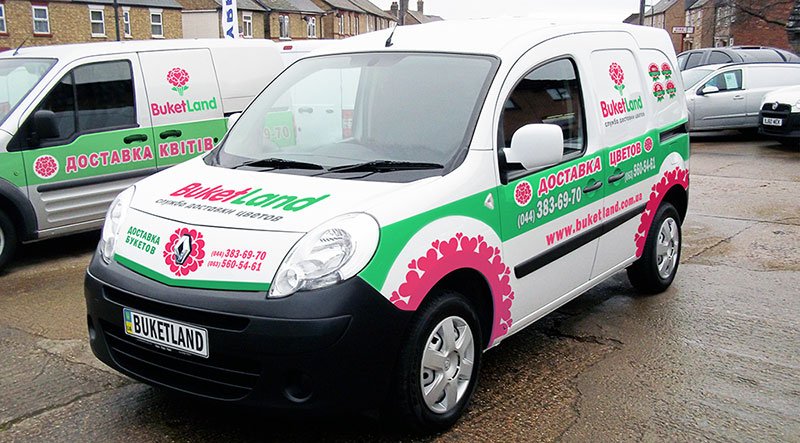 BuketLand Flower Shop welcomes you! Here you will find detailed information about the history of the company, the specifics of the work of the delivery service and our advantages.
Who are we?
Flower shop BuketLand carries out delivery of bouquets across Kiev and the Kiev area. We provide a wide range of products. Here you can always find roses of domestic production of various varieties, as well as such imported flowers as: chrysanthemums, tulips, gerberas, peonies, hydrangeas, irises and alstroemeria.
Every day in our online store there are actions on the most popular bouquets that will pleasantly surprise you with their prices and will please not only the recipient, but also the customer.
Delivery of flowers to our warehouse is three times a week, which ensures freshness and quality of delivered bouquets and compositions. Flower delivery BuketLand - always fast, high quality, reliable.
Our history
The history of flower delivery service BuketLand originates in 2013. It was then decided to open a flower shop, which will help to please family and friends even at a distance. High competition and the search for reliable suppliers for a long time did not allow us to achieve the expected result.
At the end of 2014, we begin to deliver flowers on our own branded cars, increase staff and sign cooperation agreements with various companies.
In 2017, we are re-branding, after which we move on to a new color delivery system - delivery directly from the warehouse at the greenhouse. Thus, our main advantage over the competitors was the freshness of bouquets, which made it possible to expand the customer base and move to a new level of development of the online store.
By the end of 2018, we had the following indicators:
- Own fleet with four cars;
- staff of 14 people.
- more than 10 000 orders fulfilled.
Why do we order flowers?
1. We only ship fresh cut flowers. Our bouquets are of high quality and, with proper care, please the recipient for more than a week.
2. Possibility of individual registration of a bouquet (paper, organza, mesh or any other material).
3. Thanks to a wide range you can choose a bouquet from your favorite colors. If it is not available on the site, we will make an individual order for you.
4. Round-the-clock delivery of flowers.
5. Delivery in Kiev is free, as a gift to each bouquet is a corporate postcard and photo report.
6. Payment for a bouquet is possible with a map of any bank in the world, regardless of your location.
A bouquet of beautiful flowers is relevant everywhere and always. Therefore, the flower shop BuketLand right now is ready to deliver the bouquet if you want to please something unusual and memorable dear to you person.