What Flowers to Present to a Girl on March 8, and Which Mom, Wife, Sister, Daughter Colleague?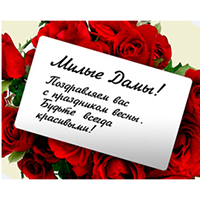 It is impossible to imagine the first spring holiday - March 8 - without men with bouquets, which they are in a hurry to present to their dear and beloved women. Every self-respecting man is looking for a special bouquet that will bring joy to a loved one, help express admiration and gratitude, and create a wonderful mood. Fresh flowers on March 8 have long been considered the best gifts for women. They are often an ideal opportunity for timid admirers and fans to talk about their feelings. Most often on this day they give bouquets of tulips simply because they don't know about the diversity and colorfulness of the world of flowers.
Bouquet on March 8 Mom, Mother-in-law and Grandmother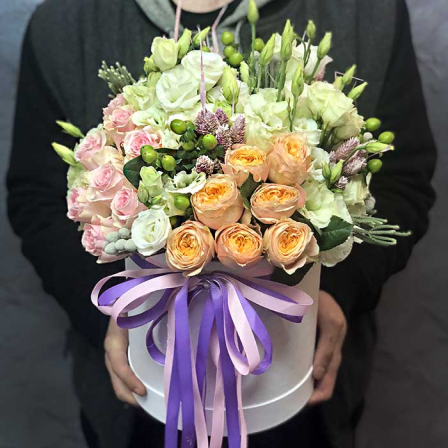 Representatives of the stronger sex need to prepare a bouquet for March 8, not only for your girlfriend, wife or close friend. Manifestations are expected from men by their mothers, mother-in-law and grandmothers. The presented bouquet will cause a lot of enthusiasm and bring the most pleasant emotions if:
give mom her favorite flowers - a flower arrangement or flowers growing in a pot. If memory fails, then the ideal option would be white or red roses, graceful hyacinths or hippeastrum;
give mother-in-law scarlet roses or roses of unique shades, enchanting with the aroma of daffodils;
give grandmother chrysanthemums, elegant tulips, sunny mimosa. Do not forget about the love of grandmothers for flowers in a pot.
Flowers for the Wife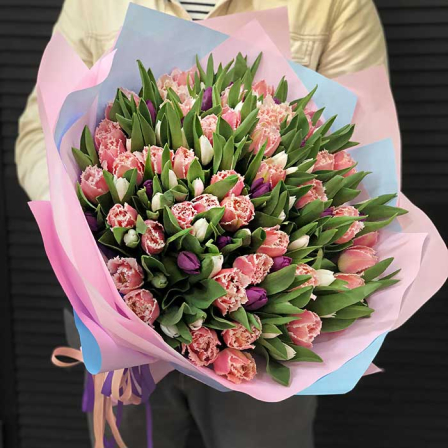 Choosing bouquets on March 8 for wives and beloved men should remember a simple rule - beloved women are given favorite flowers. If for some reason it is not possible to buy a bouquet of just such flowers, win-win options will be:
delicate tulips;
luxurious roses, the variety of shades of which allows you to express a feeling in its entirety;
elegant gerberas;
exquisite orchids.
Lilies, peony roses and exquisite carnations will delight wives and lovers presented on International Women's Day.
Bouquet for Beloved on March 8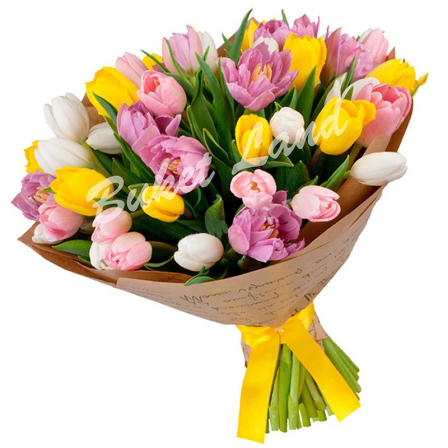 Original bouquet for a beloved on International Women's Day is a great way to win and win a lady of the heart. A beloved woman or girl should order a bouquet in advance, so that on the day of the holiday she receives it first. The recipient of the gift will delight the little cute addition in the form of toys, sweets or jewelry.

For a beloved one should buy a bouquet of flowers from red roses or lilies of the valley, from lavender or elegant tulips, from the enchanting aroma of daffodils or the first snowdrops, from delicate tulips or aristocratic orchids. Depending on your wishes, you can order a floral arrangement or a bouquet of flowers of the same type.

Girls really love when they are given flowers, and if there are a lot of them, then this is a multiple pleasure. Using the Buket Land flower delivery service, you can order not only the presented bouquets in our catalog, but also make your wishes for the design or preparation of the bouquet.
Flowers Colleague on March 8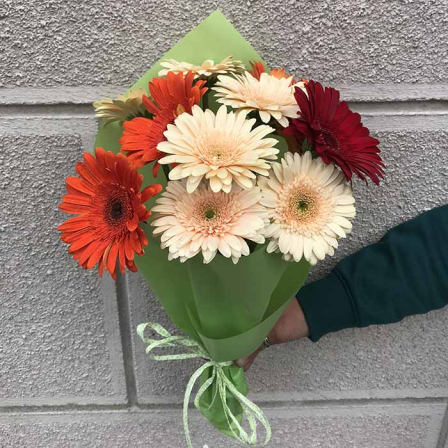 A bouquet of flowers on March 8 as a gift to a colleague is, first of all, a man showing admiration for her femininity and attractiveness, expressing gratitude for the opportunity to communicate with a charming woman. The choice of bouquet for a colleague should be taken carefully, since March 8 is a women's day, not a specialist's day. You can order and send to the specified address a bouquet for a colleague:
from temperamental and at the same time modest chrysanthemums;
of tender and charming tulips;
from roses of unusual or soft shades;
from hyacinths with a delicate aroma or from bright gerberas.
What to give to the Sister?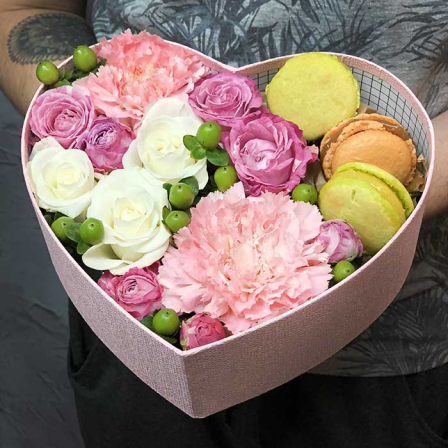 Sisters on this holiday no less expect gifts from brothers than mothers and grandmothers. It is not difficult to please a loved one if you present an original floral arrangement from her favorite flowers or give a modest bouquet with a gift. On this day, a cool gift to a girl in the form of a soft toy or an adult sister in the form of a box of her favorite sweets will create a wonderful mood and cause a storm of emotions. Depending on age, you can give such spring tulips or exotic lotus, tender violets or roses of soft shades, gerberas and hyacinths, bitter-spicy chrysanthemums or a bouquet of charming snowdrops, depending on age.
Gift for Daughter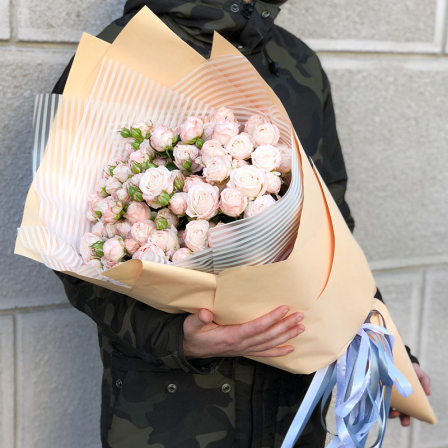 Choosing your daughter's flowers should be based on her age:
little daughters under 10 years old will like bouquets of pink roses with small buds, medium-sized lilies or daisies. An inexpensive gift presented with a bouquet will cause the most sincere gratitude;
teenage daughters are presented with bouquets of delicate simple flowers of pink, beige, and purple hues, preferably with buds. The little woman will be pleased with the original gift;
adult daughters are presented with tulips and gerberas, pale pink roses;
blossoming flowers of pink, yellow, beige and cream shades, including plants in pots, are given to married daughters.
Women begin to think about presentations on March 8 right after Defender of the Fatherland Day. Choosing gifts for men, they dream of a great reciprocal congratulation on your part. Therefore, you should not disappoint your soulmate, girlfriend, daughter or mother with a presented gift for World Women's Day. Indeed, in fact, to please a girl with a gift on March 8 is much easier than you think.
How to Supplement a Bouquet of Flowers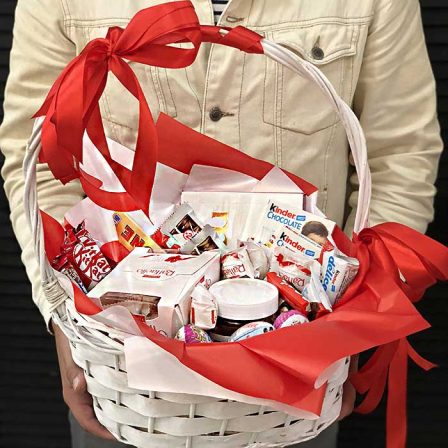 If you want to present a truly original gift, you can add it:
soft toys;
fruit baskets;
cakes
sweets and sweets;
helium balloons;
gift baskets.
You can supplement the gift on March 8 with certificates for a massage course or classes on a pylon, a movie ticket or a certificate for a balloon flight.

Many girls and women really deserve an expensive gift on March 8th. If you decide that your soulmate is also, then with confidence go to the jewelry store. All women love jewelry, especially if they are made of precious alloys. Therefore, a golden or silver jewelry can be a great gift for a girl on March 8: a bracelet, pendant, pendant or earrings. Rings for March 8 are better not to give, otherwise your girl will immediately begin to try on a wedding dress.

In order not to be tormented by questions about what to give to your beloved or what to give to your wife for her holiday, just go to the website of the popular BuketLend company and, having made a choice, order. If you want to pleasantly surprise your loved ones, you should take into account the information we provide. She will help you make a purchase that will suit you in all respects. You can be completely sure that the result obtained will fully meet your expectations.

Flower delivery Kiev
25/02/2020