Flowers in the home interior: original compositions for decorating your home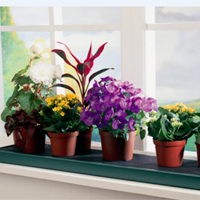 In any house, apartment, comfort is created with your own hands. Irreplaceable helpers in creating a warm and home home will always help you live flowers. After all it is vases, flower compositions, floral works that become a source of good mood, a pleasant aroma - if flowers are alive, and aesthetic pleasure. Just do not forget that some types of flowers are able to purify the air, increase humidity and even absorb negative radiation from modern technology. You can order flowers with delivery to the house in Kiev from Buket Land.
Flowers in the home interior - flower delivery
In the modern world, more and more popular are chic bouquets, which, unfortunately, can not please you forever. Therefore, interior designers and florists resort to modern design of houses with the help of fresh flowers, not only in pots, but in other various containers.
The choice of colors, of course, should match your preferences, but consider also the kind of room in which you place flowers for a more harmonious and complete interior.
So, for example, for kitchen florists advise to use greens in boxes or pots. You can grow green onions, basil, dill in an old unwanted teapot, or tureen. It will look very original!
The bedroom looks good flower arrangements in glass containers - large vases, round aquariums, etc. In any bedroom, mini tulips are always organic and appropriate.
For the most crowded place in your house - living room, choose voluminous flower arrangements, preferably from fresh flowers. Just in this room will be appropriate to the curbstone, stand, outdoor vases with flowers. To order such flower compositions, please use the delivery of bouquets around Kiev.
Do not forget to take care of your children! In their room, it is best to choose such flowers that have a delicate aroma, for example, a wicker pot with aloe.
There are flowers that will harmoniously fit into any room - crocuses and hyacinths. Choose the right colors and shades of these beautiful colors and create your mood!
If it's hard for you to come up with and create a floral masterpiece yourself - feel free to contact the professionals. Florists and interior designers will gladly help you choose the most suitable floral arrangement, and even completely flower decoration of your house, which will undoubtedly create cosiness and beauty. Do not be afraid to experiment, see master classes, online lessons for creating flower compositions for decorating houses. After all, flowers can bring warmth, a pleasant aroma and a sense of home.
04/01/2015