How to reconcile with a girl | Tips from BuketLand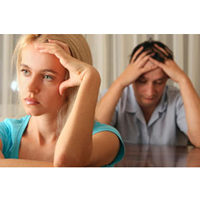 There is no completely perfect relationship without quarrels. They are the small tests for lovers, because they can show love or not. Each of us ever got into such situations, when he was guilty before his girlfriend. There are, of course, the reverse situations, when the quarrel is due to the fault of your second half. But in any case, you as a real man should take the first step to reconciliation.
Where should we begin reconciliation?
So, first of all, it is necessary to find out the cause of the conflict. Depending on this, decisions and actions must be taken. If a quarrel has occurred through your fault, for example, you insulted a girl at her friends, laughed at her and she was seriously offended, then it is obvious that the first step should be done by you. If you value this relationship - buy her favorite flowers, make a pleasant surprise and ask for forgiveness. To buy flowers you can use the service of delivery of flowers BuketLand
The more serious a grievance, the more efforts should be made for reconciliation. In doing so, you should show the girl that you understand your guilt and the reason for her resentment, apologize and assure her that this situation will not happen again.
If you did not commit serious offenses, for example, did not come to her, even if you promised, because of a delay in work or some other important and weighty reason, do not immediately fly to your lover, fall down on her knees and pray about forgiveness. Even if the girl is offended, just explain to her the reason for her non-arrival and, in case the girl understands, and not the hysterical person, the offense will pass very quickly.
How to reconcile with a girl, if she is to blame?
The situation with reconciliation becomes much more difficult, if it is obvious that the quarrel was caused by the girl's fault. Do not let your relationship be managed by a woman, do not show her so clearly that without her you can not and miss. You are primarily a strong man with a character, and only then the hero-lover, romantic and conqueror of the female heart.
In this situation, it is most correct to show that you are ready to disperse. Wait for the girl to call you. If your other half really appreciates the relationship with you, you can overcome your pride and admit guilt - take care of these relationships. Such an ideal development of events can not always be waited. A girl can love you madly, cherish these relationships, but, nevertheless, have a strong pride. This is one of many reasons, because of which couples often disagree - inability to compromise and concessions. If you still do not want to lose this relationship, but you know that the girl does not take the first step - act yourself. We advise you to arrange a casual meeting, after which you can calmly talk together and discuss what happened. After the conversation, it becomes clear whether you need both these relationships or not.
The main thing is, do not let the girl understand that you arranged this accidental meeting specially. After all, in this case pride and self-esteem will take off higher than nowhere and you only make your life even more difficult. Keep the tactic and within a few days after the quarrel. On provocative questions about whether you wanted to recruit it, answer categorically no. Let her make sure that you do not need these relationships alone.
The path to quick reconciliation is a good move
In general, the essence is clear - a real man, for whom really expensive relationships will do everything possible to protect them. Remember that any words should be confirmed by beautiful deeds. And one of these - to give your beloved as a reconciliation bouquet of 101 roses with a card or other gift. Such a bouquet will be able to convey the sincerity of your feelings and show regret for the quarrel. Bouquet of 101 roses is one of the most popular today, so it can be easily found in an online store and place an order with courier delivery. But believe me, the girl will be much more pleasant to see on the threshold of a beloved man with a beautiful bouquet of 101 roses in his hands. So we wish you less quarrels, but more love and sincerity in the relationship.
13/06/2015