How to surprise a girl, than to surprise your beloved?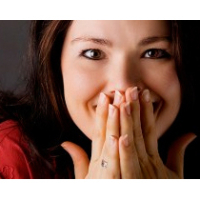 Do not know how to surprise a girl? Are you puzzling over what is pleasant to her? Then this article is for you!
If a guy really loves his girlfriend, then for him nothing is worth turning every day into a real holiday. But we all know that most men are calm enough in expressing their emotions, and rarely they manage to meet such a romantic who is capable of insane deeds every day. Nevertheless, there comes a time when the guy wants to make a surprise for his lover. That's why we wrote this article - to help you with the choice.
The easiest way to call it a gifted sutra flower. It would seem too easy, but believe me, any girl who wakes up in the morning and finds flowers near her bed will be charged with a good mood for the whole day.
Very unexpected for a girl can be a normal movie viewing. Ask a friend to send a SMS to your girl's phone with the text: "The one who is very close to you very much loves you." And that's it, it's a hat! In the same way, your friends can help you, for example, when you are alone with a girl walking in the park and suddenly stop to kiss her. At this time, your friend passing by will give you a flower that you will give to your second half, thereby bringing her to utter delight.
A pleasant pastime for the girl will be a romantic dinner organized by you personally. And if you still show a fantasy and arrange for an unusual place, for example, the roof of a skyscraper, then this evening will be remembered for a long time both for the girl and for you.
Traditionally you can surprise your girl with a simple bouquet of flowers. Even better - make it original! You can ask friends to give the girl one flower, as long as she goes to the destination, where you will wait for her with a large bouquet. Or decorate the entire room with helium balloons and tie small flowers to each one. Thus, you fill the entire room with flowers, than exactly cause admiration and even tears of happiness.
If you do not have the time and the opportunity to embody a surprise for your beloved, we offer a universal, but no less worthwhile option. Ordering a bouquet of 101 roses, even being in another city or country, you can express sympathy, strongest feeling of love and recognition for your second half. Such a gift just will not go unnoticed and will undoubtedly be able to surprise and surprise the girl. So men, be bolder and more often surprise your beloved women, because whoever they deserve it!
27/02/2015