Is it possible to give a man flowers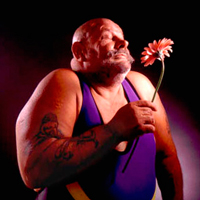 How often we want to please the men with something special, make their day much more pleasant and give flowers. But then there are questions, but how much is it right to give a man flowers? After all, most believe that flowers are only needed for the female part of the population. But we will tell you which bouquets are suitable for a man.
On what flowers to choose?
If you have already decided to give a man something floral, you need to first determine what kind of flowers you can give to a stronger sex.
Is it possible to give a man flowers-1
They are not so many, but from this list you can choose what you like. So, you can give: chrysanthemums, daffodils, orchids, callas, lilies, gladioluses, gerberas, sunflowers, daisies, irises, tulips, carnations, helicons and even roses!
Roses are a sign not only of wealth and luxury, but also of strong emotions and feelings. Such flowers will be pleasant to get to any man. If you have doubts about how appropriate it is to give roses, you can choose irises, daffodils, and even orchids. As a rule, exotic flowers are given to bosses, colleagues, business partners. It can be anthuriums or delphiniums. But bright sunflowers can be freely given to a friend, especially if they are somehow interesting to decorate.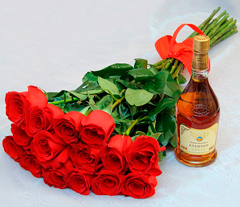 It should be noted that a bouquet for a man should not be pretentious and elegant. Do not overdo it! It should be quite restrained, but at the same time bright. It is believed that the male bouquet actually always looks very catchy and provocative.
What should be a bouquet?
Male bouquet should have a triangular or pyramidal shape, clear lines, be restrained, but at the same time remain stylish.
It is important to note that it is forbidden in men's bouquets. This is primarily bows, ribbons, an abundance of decorative accessories
It is also important to choose the right color for a man's bouquet. You can not use pastel and delicate shades for the composition. It is better to choose a deep red (or dark red), white, as well as blue and yellow.
For men's bouquets it is recommended to choose the same flowers of the same color range. Very often, florists call men's bouquets the most difficult to perform. After all, in order to make them, you need to know the temperament of a person, his character. For example, for phlegmatic, as a rule, flowers are selected in calm tones, and for bright personalities - in saturated.
Also, if you are going to simply decorate the day, and the flowers are not timed to an important or major event, then pick not a bouquet, but one flower on a long leg and a large inflorescence, for example, a gladiolus, a large rose. It will look very impressive.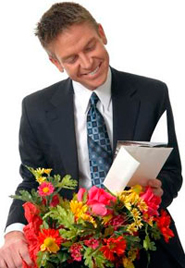 If all the same it is a question of the big bouquet, it is necessary to pick up the correct packing. It should be simple and concise, but at the same time match the style of the bouquet.
According to the etiquette, when a flower is presented to a man, the woman must hold it in her left hand.
When choosing a bouquet, remember that if you want to give it to an elderly man - do not choose bright shades and an abundance of decor. Choose non-shouting tones. And of course it is important to note that, according to etiquette, a woman should not give a bouquet to a man who is younger than her.
If you have doubts about how a man will react to a bouquet, there is always a way! You can give a flower in a pot. It can be a cactus, a lemon, a money tree. Such houseplants can be given to anyone. This will not only be a pleasant gift, but also a wonderful reminder of you. After all, these plants do not require special care and are not fastidious.
Do not forget to please your men, because they are also in the shower, like women, they want a holiday!
30/12/2015